Where Does Used Automotive Oil Go?
Published May 24, 2019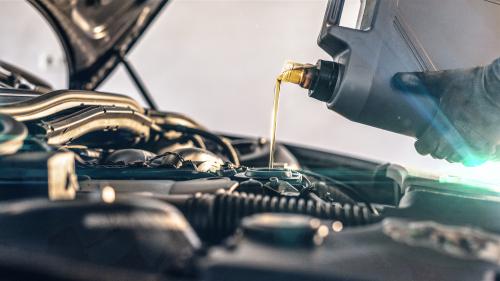 You've got the best car repair shop in town. People flock from miles over because they trust your honest approach to an expensive "must-do". That steady flow of business means a hefty amount of used oil being stored on your property. Does your business plan include the best storage tanks for your automotive needs?
Why is it important to properly store used automotive oil?
Most professional automotive providers have a system in place to properly store oil either for pick up or for reuse. Oil is too expensive to waste and spills only add to the overall cost and risk to the company. Protecting the safety of your employees and keeping the oil safe saves potential accidents and fraudulent activity from harming your business.
What features should be considered when purchasing an automotive oil storage tank?
Due to the nature of what is being stored, it's important to cover all the bases to keep that oil product safe, secured, and non-threatening to your business or employees. Onken recommends a fire-resistant solution that offers better containment with a sleek, professional look like these steel containers and matching accessories.
Can a plastic container be used to store used automotive grease?
Trusting plastic to contain your valuable (and potentially hazardous) material could lead to future problems. Onken tanks are manufactured from steel which makes them resistant to fire and more impenetrable to people with mal intentions towards your used oil. Poly tanks (i.e. plastic) may be cheaper, but they could lead to a bigger bill if a fire broke out in your business.
How do I know which tank is best for my business?
With many options available to you, Onken will help you find the perfect option for your business. If the location of your business does not require secondary containment of your used automotive oil, then the single-walled tanks will fit well into your business plan. If local governments require a spill prevention measure to storing any used automotive oil, then the double-walled tanks prevent any potential leakage issues. Essentially, the double-walled tank is a tank within a tank, so there's virtually no concern with oil leakage. To learn more about spill prevention requirements, click here.
Are Onken tanks UL listed and NFPA 30 compliant?
Yes! Know that you are purchasing an oil tank that is both UL listed and NFPA 30 compliant! Find out more about this certification here.
Where can I learn more about the safe storage of my used automotive oil?
If you are craving even more information about the latest in used oil storage, explore our website to see all your storage options! Or, contact us today about purchasing your next automotive oil storage tank.